The Annae Barney Gorman Society
We are grateful for the support of donors who serve as our partners in caring for children and families throughout our region. By making a gift, you prove your commitment to our hospital and to our goal of providing the highest quality of health care for sick and injured children, regardless of their family's ability to pay. Dayton Children's acknowledges this generosity and loyalty through donor recognition societies, donor plaques throughout the hospital, and donor recognition events.
Named for one of Dayton Children's founders and early ambassadors for children's health, the Annae Barney Gorman Society recognizes those who have made future gift commitments to Dayton Children's through their estate plans and notified us of their intentions. Planned gifts can be designated toward a specific need at the hospital. Unrestricted gifts are earmarked to the Dayton Children's Foundation endowment. Income from the endowment funds a variety of programs and medical research to ensure that Dayton Children's will continue to deliver the highest quality of medical care to children in the region.
For more information about donor recognition societies and giving opportunities, please contact us by calling 937-641-3405 or by emailing foundation@childrensdayton.org .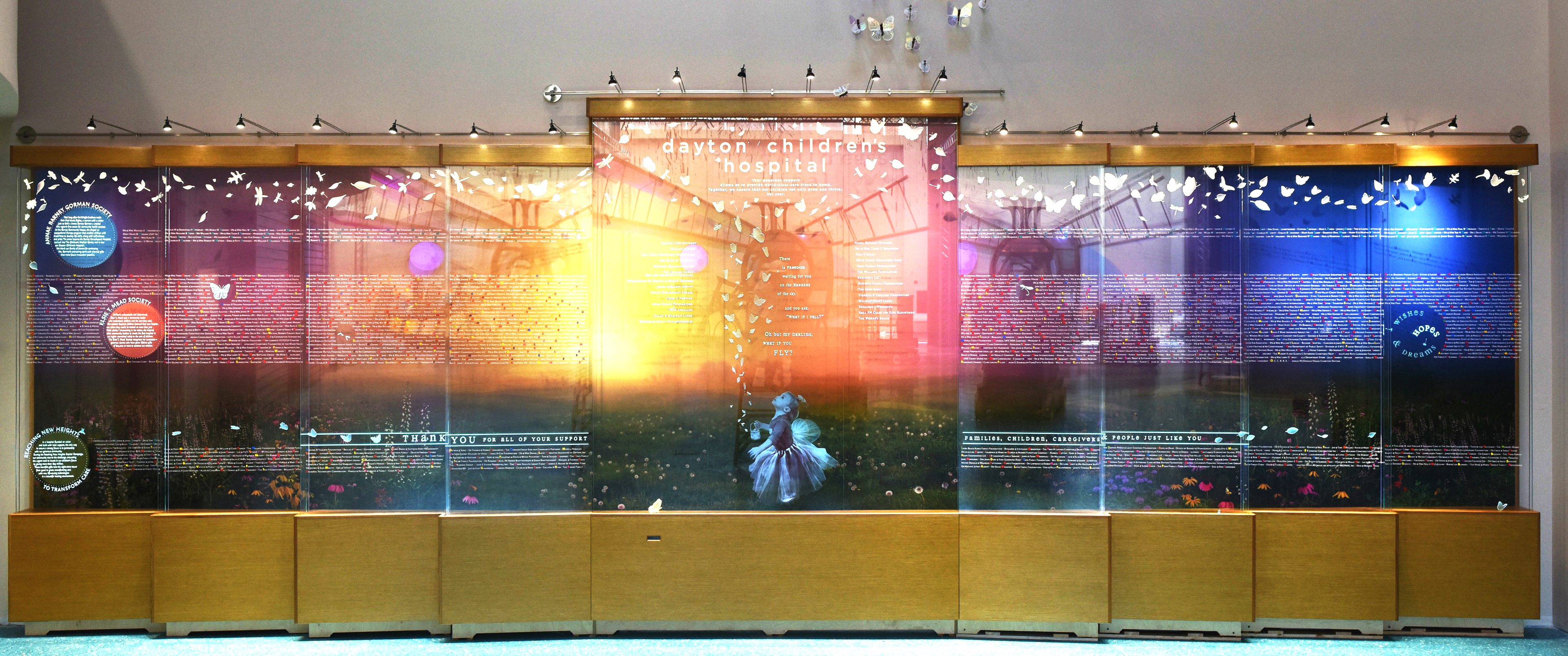 For further questions about ways to give to Dayton Children's please call 937-641-3405 or email us.
email
When you give to Dayton Children's you are helping to make a difference to kids right here in our region. Check out some of our miracle moments to meet some of the patients that your gift is helping.
learn more